In the biotechnology world, the sun rises and set around the two key words "safety" and "efficacy."  A serious safety concern resulted in Bristol-Myers Squibb (NYSE: BMY) voluntarily halting its ongoing Phase 2 study of BMS-986094, a drug in development as a new indication for hepatitis C as part of the drug maker's quest for an all-oral regimen for hep C.  A patient who had received a 200 milligram dose of the nucleotide polymerase inhibitor, or "nuke," suffered heart failure; causing Bristol to stop the trial and begin evaluating participants to determine any correlation between the new drug and the heart damage.
Yesterday, New Jersey-based Bristol reported that it is abandoning the trial for the promising Hep C drug.  The original patient subsequently died and eight others suffered from heart and kidney toxicity, the company said in a yesterday's statement.  The company also said it was consulting with U.S. regulators to assess the treatment's effects.

In February, Bristol paid $2.5 billion to acquire Inhibitex, a 163-percent premium to the valuation of Inhibitex at that time, primarily to snag its hepatitis C drug candidate (then called INX-189).  The halted trial could seriously hamper Bristol in its race with Gilead (NASDAQ: GILD) and Abbott Labs (NYSE: ABT) to bring a new hepatitis C drug to market.  It is widely expected that an all-oral drug therapy for the liver disease that affects about 170 million people across the world will generate billions annually in sales.  It is the reason that Bristol paid the premium for Inhibitex and Gilead dished-out $11.1 billion last November to acquire Pharmassets and its hep C drug in development.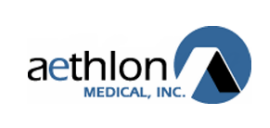 Investors that recognize the upside potential of new therapies for hepatitis C should be taking a close look at Aethlon Medical (OTCBB: AEMD), the maker of a first-in-class blood filtration device called the Hemopurifier®.  Recently released clinical research by Aethlon showed that the two most recent hepatitis C-infected patients to receive its Hemopurifier® therapy in combination with the standard of care peginterferon+ribavirin (PR) drug therapy achieved undetectable viral load at day-7.  In lay terms, that means that none of the hepatitis C virus was found in the patients' bloodstream after seven days of treatment.
As an adjunct, the Aethlon Hemopurifier® selectively targets the rapid clearance of the hepatitis C virus from the entire circulatory system to improve benefit, dose, duration and tolerability of drug therapies.  Drugs, like that of Bristol, Gilead or Abbott, carry substantial safety risks because they are "additive" in nature, meaning that they are putting a foreign substance into the body.  Aethlon's Hemopurifier® is "subtractive."  It removes the virus through a proprietary filtering process, which does not carry the same, potentially deadly toxicity risks that can cost major pharma billions to finally realize.
We encourage you to read our previous article for more information on Aethlon's latest trial results, linked here.
Bristol-Myers Squibb (BMY) Stock Quote and News:
Aethlon Medical (AEMD) Stock Quote and News:
---
Disclaimer: Neither www.otcshowcase.com nor its officers, directors, partners, employees or anyone involved in the publication of the website or newsletters ("us" or "we") is a registered investment adviser or licensed broker-dealer in any jurisdiction whatsoever. Further, we are not qualified to provide any investment advice and we make no recommendation to purchase or sell any securities. The prior article is published as information only for our readers. otcshowcase.com is a third party publisher of news and research. Our site does not make recommendations, but offers information portals to research news, articles, stock lists and recent research. Nothing on our site should be construed as an offer or solicitation to buy or sell products or securities. This site is sometimes compensated by featured companies, news submissions and online advertising. Viper Enterprises, LLC (parent company of OTC Showcase) has received no compensation for this article from and owns no shares of the aforementioned company(ies). Please read and fully understand our entire disclaimer at http://www.otcshowcase.com/about-2/disclaimer.