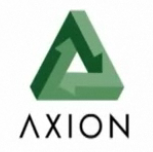 Axion International Holdings, Inc. (OTCBB: AXIH) announced this morning a new purchase order for its recycled ECOTRAX™ product, a composite railroad tie, from one of the world's largest mining company.  Called "sleepers," the composite ties are manufactured using Axion's proprietary technologies that provide a superior product that outperforms and outlasts traditional wood railroad ties.
The order, which consists of long-length ties measuring up to 16.5 feet, is being shipped to one of the miner's Australian locations to be used in both above and underground rail tracks that require heavier axle loads.
"The economics behind the availability of hard-woods, especially in longer lengths, varies around the world, and so we at Axion want to uncover those opportunities and offer a consistent product at a competitive price worldwide," commented Cory Burdick, Axion's ECOTRAX™ Sales Manager.

ECOTRAX™ rail ties are made from 100 percent recycled consumer and industrial plastics.  They have helped divert millions of pounds of plastic bottles and waste into useful products that will last decades, according to Axion.  Further, they are more durable and require less maintenance, making them a cost-effective alternative to today's standard materials.
With global initiatives to reduce deforestation and maximize the reuse of products, Axion is in a very unique position for growth.  Revenues continue to increase steadily – climbing in the second quarter of 2012 to $1.8 million from $1.3 million in the year prior quarter – and the company says that it is making infrastructure changes in an attempt to boost profit margins, which continue to be challenging.  Net loss for the Q2 2012 equaled $1.7 million as compared to $2.7 million in the 2011 quarter.
Share value has been sliding throughout 2012, but is finding traction today upon the news of the new order.  Halfway through the trading day, shares have appreciated by 18.92 percent to $0.44.
Axion International Holdings (AXIH) Stock Quote and News:
---
Disclaimer: Neither www.otcshowcase.com nor its officers, directors, partners, employees or anyone involved in the publication of the website or newsletters ("us" or "we") is a registered investment adviser or licensed broker-dealer in any jurisdiction whatsoever. Further, we are not qualified to provide any investment advice and we make no recommendation to purchase or sell any securities. The prior article is published as information only for our readers. otcshowcase.com is a third party publisher of news and research. Our site does not make recommendations, but offers information portals to research news, articles, stock lists and recent research. Nothing on our site should be construed as an offer or solicitation to buy or sell products or securities. This site is sometimes compensated by featured companies, news submissions and online advertising. Viper Enterprises, LLC (parent company of OTC Showcase) has received no compensation for this article from and owns no shares of the aforementioned company(ies). Please read and fully understand our entire disclaimer at http://www.otcshowcase.com/about-2/disclaimer.