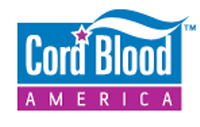 Cord Blood America, Inc. (OTCBB: CBAI), the parent company of CorCell, Companies, Inc. which facilitates umbilical cord blood stem cell preservation for expectant parents and their children, disclosed its results from operations for the second quarter and first six months of 2012.   The stem cell preservation company reported that revenues for the second quarter of 2012 increased by 26 percent to $1.80 million compared to $1.43 million in the year prior period.  For the sixth months ended June 30, 2012, revenue increased 16 percent to $3.36 million compared to $2.89 million in the comparable period in 2011.
More succinctly:
By segment, Biocordcell Argentina S.A. turned in an excellent second quarter, increasing revenues by 81 percent.  Cord Blood America U.S. revenues increased 10 percent and the company's European affiliate's revenues decreased, but account for only 10% of the total revenues.
Administrative and selling expenses decreased over the six month period in 2012 by 31 percent, from $4.00 million in 2011 to $2.77 this year and decreased 26 percent in the second quarter over the comparative period of 2011.
Gross profit for the second quarter increased 32 percent from less than one million dollars in 2011 to $1.29 million in 2012.
Net income totaled $0.15 million in the second quarter of 2012 compared to losses in every preceding quarter.  This is a $1.16 million improvement compared to the same period in 2011.  The financial performance was assisted by one time positive adjustments related to a new agreement with BioCells and interest forgiven by one of the company's lenders.
Even if the one-time adjustment for BioCells were eliminated, the company would still be EBITDA positive approximately $.10 million for the second quarter of 2012 versus a negative EBITDA of $.69 million in the comparable period of 2011.
"These results help establish the viability of our operations and we will be diligent in communicating that message to the investing community to increase shareholder value.  We are pleased with the first 90 days of our tenure, but there remains much more to do. Management remains focused, disciplined and accountable to improving on today's results," said Joseph Vicente, President of Cord Blood America.  He continued, "The financial results we issued today are a clear departure from the past.  We outlined previously that our number one priority was to be self-sufficient.  We can proudly say that during the quarter, CBAI operated off its own cash.  We remain committed to eliminating the debt, seeking profitable revenue opportunities and eliminating wasteful expenditures."
Cord Blood America (CBAI) Stock Quote and News:
---
Disclaimer: Neither www.otcshowcase.com nor its officers, directors, partners, employees or anyone involved in the publication of the website or newsletters ("us" or "we") is a registered investment adviser or licensed broker-dealer in any jurisdiction whatsoever. Further, we are not qualified to provide any investment advice and we make no recommendation to purchase or sell any securities. The prior article is published as information only for our readers. otcshowcase.com is a third party publisher of news and research. Our site does not make recommendations, but offers information portals to research news, articles, stock lists and recent research. Nothing on our site should be construed as an offer or solicitation to buy or sell products or securities. This site is sometimes compensated by featured companies, news submissions and online advertising. Viper Enterprises, LLC (parent company of OTC Showcase) has received no compensation for this article from and owns no shares of the aforementioned company(ies). Please read and fully understand our entire disclaimer at http://www.otcshowcase.com/about-2/disclaimer.