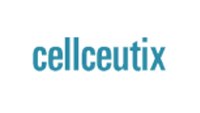 Cellceutix Corporation (OTCBB:CTIX) has filed its Investigational New Drug (IND) application for Kevetrin™, a novel anti-cancer drug, with the U.S. Food and Drug Administration (FDA). The Company must now wait 30 calendar days before initiating the clinical trial. During this time, the FDA reviews the data in the IND and determines the conditions under which human trials can commence.

The Phase I trial is planned to take place at Dana-Farber Cancer Institute and its partner hospitals including Beth Israel Deaconess Medical Center.  The clinical trial will test Kevetrin™ against a variety of different cancer types in patients with advanced-stage cancers.  Primary endpoints for the study will be safety, tolerable dosing levels and establishing the dose for a future Phase II clinical trial.
Cellceutix is focused on developing Kevetrin™ as a new class of chemotherapy for treatment of solid tumors.   Mechanism of action studies showed Kevetrin's unique ability to affect both wild and mutant types of p53, and that Kevetrin strongly induced apoptosis, characterized by activation of Caspase 3 and cleavage of PARP.  Activation of p53 also induced apoptosis by inducing the expression of p53 target gene PUMA. p53 is an important tumor suppressor that acts to restrict proliferation by inducing cell cycle checkpoints, apoptosis,  or cellular senescence. It is often referred to as the "Guardian Angel of the Human Genome.
Cellceutix CEO Leo Ehrlich stated,
The filing of the IND represents a historic day for Cellceutix and its shareholders.  We cannot possibly express how pleased we are to be making the shift to a clinical stage company.
About Dana-Farber/Harvard Cancer Center
More information on Dana-Farber/Harvard Cancer Center can be found at http://www.dfhcc.harvard.edu/
About Cellceutix
Cellceutix Corporation is a preclinical cancer, anti-inflammatory and autism drug developer. More information is available on the Cellceutix web site at www.cellceutix.com.
Safe Harbor Forward-Looking Statements
To the extent that statements in this press release are not strictly historical, including statements as to revenue projections, business strategy, outlook, objectives, future milestones, plans, intentions, goals, future financial conditions, future collaboration agreements, the success of the Company's development, events conditioned on stockholder or other approval, or otherwise as to future events, such statements are forward-looking, and are made pursuant to the safe harbor provisions of the Private Securities Litigation Reform Act of 1995. The forward-looking statements contained in this release are subject to certain risks and uncertainties that could cause actual results to differ materially from the statements made. Factors that may impact Cellceutix's success are more fully disclosed in Cellceutix's most recent public filings with the U.S. Securities and Exchange Commission.
Contact:
Cellceutix Corp.
Leo Ehrlich
(978) 236-8717
[email protected]
Cellceutix (CTIX) Stock Quote and News:
---
Disclaimer: Neither http://www.otcshowcase.com nor its officers, directors, partners, employees or anyone involved in the publication of the website or newsletters ("us" or "we") is a registered investment adviser or licensed broker-dealer in any jurisdiction whatsoever. Further, we are not qualified to provide any investment advice and we make no recommendation to purchase or sell any securities. The prior article is published as information only for our readers. otcshowcase.com is a third party publisher of news and research. Our site does not make recommendations, but offers information portals to research news, articles, stock lists and recent research. Nothing on our site should be construed as an offer or solicitation to buy or sell products or securities. This site is sometimes compensated by featured companies, news submissions and online advertising. Viper Enterprises, LLC (parent company of OTC Showcase) has been compensated on several occasions for news dissemination and journalism services from Cellceutix Corporation and holds a total of 100,000 shares of 144 restricted stock of Cellceutix Corporation, none of which has been sold to date, nor intends to be sold in the near term. Prior compensation is listed in our full disclosure. Please read and fully understand our entire disclaimer at http://www.otcshowcase.com/about-2/disclaimer.