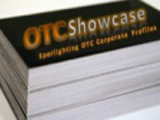 Access Pharma Signs Agreement for CobaCyte® and CobOral® in RNAi Therapeutic Delivery
(0)
Access Pharmaceuticals, Inc. (OTCBB:ACCP) announced it has entered into an agreement with a major player in RNAi industry to exploit its CobaCyte and CobOral technology for the targeted delivery of RNAi (Ribonucleic acid interference) therapeutics. Access will provide the pharmaceutical company with CobOral and CobaCyte siRNA formulations for evaluation of gene knockdown following oral and intravenous administration. Access indicated that any successful formulation developed will be jointly owned by the Parties and subject to a subsequent full licensing agreement.
Phillip Wise, VP Business Development and Strategy, Access Pharmaceuticals, Inc., stated,
We are pleased to have signed an agreement with another major player in RNAi therapeutics as it continues to validate the advances in both our CobOral and CobaCyte technology platforms.  We believe the distinct advantages our CobOral and CobaCyte technologies offers is well-suited for the company's RNAi products and we look forward to the collaborative work ahead.




RNAi is typically initiated by the introduction of small fragments of RNA, typically siRNA (small interfering RNA) or miRNA (micro RNA), into cells at disease sites. Due to their large size and high negative charge, these RNA fragments are not able to cross cell membranes. Therefore, to develop effective RNAi therapeutics, a delivery system must be developed that can transport the siRNA into cells, and release undamaged siRNA into target cell cytoplasm.

Access' CobOral and CobaCyte delivery technologies, which are based on vitamin B12, are particularly well-suited for this purpose. Most human cells have a requirement for vitamin B12 which is served by cell surface receptors which facilitate absorption of this vitamin. In many diseases, the demand for vitamin B12 is increased, with a corresponding upregulation of the receptor. Using the 'Trojan Horse' principle, the CobaCyte nanoparticle technology can utilize the vitamin B12 uptake mechanism to transport siRNA into cells whereupon native siRNA can be released for incorporation in messenger RNA (mRNA) to initiate the beneficial therapeutic effect. In this way, CobaCyte offers the potential for targeted delivery of siRNA following intravenous administration. The fact that Access' vitamin B12 technology also facilitates oral drug delivery (the CobOral technology) indicates that it may also be possible for this technology to provide effective siRNA treatments by oral drug delivery.
Access Pharmaceuticals (ACCP) Stock Quote and News:
Disclaimer: Neither http://www.otcshowcase.com nor its officers, directors, partners, employees or anyone involved in the publication of the website or newsletters ("us" or "we") is a registered investment adviser or licensed broker-dealer in any jurisdiction whatsoever. Further, we are not qualified to provide any investment advice and we make no recommendation to purchase or sell any securities. The prior article is published as information only for our readers. otcshowcase.com is a third party publisher of news and research. Our site does not make recommendations, but offers information portals to research news, articles, stock lists and recent research. Nothing on our site should be construed as an offer or solicitation to buy or sell products or securities. This site is sometimes compensated by featured companies, news submissions and online advertising. Viper Enterprises, LLC (parent company of OTC Showcase) has received no compensation for this article from and owns no shares of the aforementioned company(ies). Please read and fully understand our entire disclaimer at http://www.otcshowcase.com/?page_id=190.