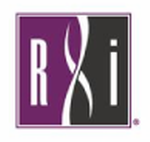 Even though RXI Pharmaceuticals Corp. (OTCBB: RXII) has only been trading for less than two months, the technicals show that a base has formed and that there is potential for a move in the near term as the moving averages have converged and the bollinger bands are tightening. Technical traders will be watching for an increase in volume to hold support at 8 cents and for pressure to try and take out resistance at 9 cents.
RXi Pharmaceuticals is a biotechnology company focused on discovering, developing and commercializing innovative therapies based on its proprietary, next-generation RNAi platform. Therapeutics that use RNA interference, or "RNAi," have great promise because of their ability to "silence," or down-regulate, the expression of a specific gene that may be overexpressed in a disease condition. Building on the pioneering work of scientific founder and Nobel Laureate Dr. Craig Mello, RXi's first RNAi product candidate, RXI-109, which targets CTGF (connective tissue growth factor), will commence human clinical trials in anti-scarring in 2012.
RXI Pharmaceuticals (RXII) Stock Quote and News:
---
Disclaimer: Neither http://www.otcshowcase.com nor its officers, directors, partners, employees or anyone involved in the publication of the website or newsletters ("us" or "we") is a registered investment adviser or licensed broker-dealer in any jurisdiction whatsoever. Further, we are not qualified to provide any investment advice and we make no recommendation to purchase or sell any securities. The prior article is published as information only for our readers. otcshowcase.com is a third party publisher of news and research. Our site does not make recommendations, but offers information portals to research news, articles, stock lists and recent research. Nothing on our site should be construed as an offer or solicitation to buy or sell products or securities. This site is sometimes compensated by featured companies, news submissions and online advertising. Viper Enterprises, LLC (parent company of OTC Showcase) has received no compensation for this article from and owns no shares of the aforementioned company(ies). Please read and fully understand our entire disclaimer at http://www.otcshowcase.com/about-2/disclaimer.