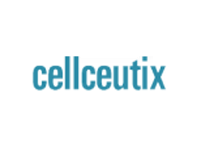 Cellceutix Enters Into a $10 Million Common Stock Purchase Agreement With Aspire Capital Fund, LLC
Cellceutix Corporation (OTCBB: CTIX) (the "Company"), a clinical stage biopharmaceutical company focused on discovering small molecule drugs to treat unmet medical conditions, including drug-resistant cancers and autoimmune diseases, today announced that it has entered into a common stock purchase agreement (the "Purchase Agreement") with Aspire Capital Fund, LLC ("Aspire"), an Illinois limited liability company. Aspire has committed to purchase up to $10 million of Cellceutix's common stock over the next three years at prices based on the market price at the time of each sale. Cellceutix will use the net proceeds from the Purchase Agreement to advance the Company's pipeline development, including,
the Phase 1 trial evaluating Kevetrin™ as a potential treatment for solid tumors which is currently underway at Harvard Cancer Center's Dana-Farber Cancer Institute and partner Beth Israel Deacones Medical Center; and
the development of Prurisol™ (KM-133) for psoriasis, where Cellceutix has begun the preparatory work necessary for a Phase 2/3 clinical trial in 2013 following guidance from the U.S. Food and Drug Administration for a section 505(b)(2) designation for Prurisol.
"We are very pleased to have reached this agreement under such favorable terms with Aspire," says Leo Ehrlich, Chief Executive Officer of Cellceutix. "As we move forward in the clinical trials for Kevetrin and Prurisol, we plan to use the agreement with Aspire Capital to provide us access to funding as needed. It is this flexibility that the agreement allows us, as well as Aspire Capital's excellent reputation as an investor, that leads us to believe that this will be a very successful long-term relationship."

"After visiting the Cellceutix headquarters and laboratory during our due diligence process, it was clear that it is a very impressive company," commented Steven G. Martin, Managing Member of Aspire Capital. "What differentiates Cellceutix is the combination of having promising compounds and validation through collaboration with some of the world's highest caliber medical research institutions. In addition, we believe Cellceutix has an experienced management team that can successfully advance the company's programs, so we are very excited about this investment opportunity."
Key aspects of the Purchase Agreement include:
Cellceutix will control the timing and amount of any sales of common stock to Aspire Capital and will know the sales price before directing Aspire Capital to purchase shares.
Aspire Capital has no right to require any sales by the Company, but is obligated to make purchases as the Company directs, in accordance with the terms of the Purchase Agreement.
There are no limitations on use of proceeds, financial covenants, restrictions on future financings, rights of first refusal, participation rights, penalties or liquidated damages in the Purchase Agreement.
The Purchase Agreement may be terminated by Cellceutix at any time, at its discretion, without any additional cost or penalty.
Cellceutix has issued to Aspire Capital additional common shares as consideration for entering into this agreement.
A more complete and detailed description of the transaction is set forth in the Company's Current Report on Form 8-K, filed today with the U.S. Securities and Exchange Commission.
About Cellceutix
Headquartered in Beverly, Massachusetts, Cellceutix is a publicly traded company under the symbol "CTIX". It is an emerging bio-pharmaceutical company focused on the development of its pipeline of compounds targeting areas of unmet medical need. Our flagship compound, Kevetrin™, is an anti-cancer drug which has demonstrated the ability in pre-clinical studies to regulate the p53 pathway and attack cancers which have proven resistant to today's cancer therapies (drug-resistant cancers). Cellceutix also owns the rights to seven other drug compounds, including KM-133, which is in development for psoriasis, and KM-391 for the treatment of the core symptoms of autism. More information is available on the Cellceutix web site at www.cellceutix.com.
About Aspire Capital Fund, LLC
Aspire Capital Fund, LLC is an institutional investor based in Chicago, Illinois, with a fundamental investment approach. Aspire Capital invests in a wide range of companies and industries emphasizing life sciences, energy and technology.
Safe Harbor Forward-Looking Statements
To the extent that statements in this press release are not strictly historical, including statements as to revenue projections, business strategy, outlook, objectives, future milestones, plans, intentions, goals, future financial conditions, future collaboration agreements, the success of the Company's development, events conditioned on stockholder or other approval, or otherwise as to future events, such statements are forward-looking, and are made pursuant to the safe harbor provisions of the Private Securities Litigation Reform Act of 1995. The forward-looking statements contained in this release are subject to certain risks and uncertainties that could cause actual results to differ materially from the statements made. Factors that may impact Cellceutix's success are more fully disclosed in Cellceutix's most recent public filings with the U.S. Securities and Exchange Commission.
Cellceutix (CTIX) Stock Quote and News:
---
Disclaimer: Neither www.otcshowcase.com nor its officers, directors, partners, employees or anyone involved in the publication of the website or newsletters ("us" or "we") is a registered investment adviser or licensed broker-dealer in any jurisdiction whatsoever. Further, we are not qualified to provide any investment advice and we make no recommendation to purchase or sell any securities. The prior article is published as information only for our readers. otcshowcase.com is a third party publisher of news and research. Our site does not make recommendations, but offers information portals to research news, articles, stock lists and recent research. Nothing on our site should be construed as an offer or solicitation to buy or sell products or securities. This site is sometimes compensated by featured companies, news submissions and online advertising. Viper Enterprises, LLC (parent company of OTC Showcase) has been compensated on several occasions for news dissemination and journalism services from Cellceutix Corporation and holds a total of 125,000 shares of Cellceutix Corporation, none of which is planned to be sold in the next 72 hours. Prior compensation is listed in our full disclosure. Please read and fully understand our entire disclaimer at http://www.otcshowcase.com/about-2/disclaimer.