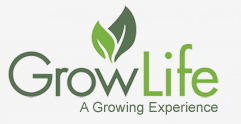 Shares of GrowLife Inc. (OTCBB:PHOT) leapt upward by 50 percent in Thursday trading on record volume as the Woodland Hills, California company said revenues rose sharply in the third quarter and provided an upbeat projection for the fourth quarter.
Revenue during the quarter increased by 121 percent to $475,870 compared to $215,654 in the year prior quarter as the acquisition of online retailer Greners.com added "substantially" to revenue, the company said.  Gross profit for the third quarter was $159,680 versus $122,117 in the third quarter of 2011.  GrowLife, a holding company with a line of wholly-owned subsidiaries focused on the indoor gardening industry and specialty markets, reported net income for the quarter of $28,699, compared to $6,114 last year.

For the nine months ended September 30, revenue was $776,125 this year, up from $732,896 through the same period in 2011.  The company recorded a net loss for that period of $849,707, up from a net loss of $95,545 through the first nine months of 2011, in part because of increased expenses related to hiring general, administrative and sales employees.
"Looking ahead, we will continue to grow and scale our business including through acquisitions such as our purchase in the early part of Q4 2012 of Urban Garden Supplies, which is now being integrated as part of GrowLife Hydroponics Inc.," said Sterling Scott, CEO of GrowLife.
GrowLife projects that "it will maintain a rapid growth of revenues consistent with the growth rate in the third quarter, even absent additional strategic acquisitions." The fourth quarter will mark the first time that a full three months of results from operations a Greners.com will be included in financials.  Further, it is expected that the integration of Urban Garden Supplies, a new division of GrowLife Hydroponics, Inc., will have a positive impact.
As a consequence of management actions to control SG&A expense in the fourth quarter, combined with the increased number and productivity of our business units, GrowLife management projects that the combined companies will be cash flow positive during the fourth quarter of 2012.
The company has seen increased exposure in recent months with Colorado and Washington making history by legalizing recreational marijuana and several states approving medicinal marijuana.  GrowLife has also received mentions in major publications as well as subsidiary SGSensors.com donning the cover of the November edition of "High Times."
Shares closed trading on Thursday at 5.1 cents with more than 10 million shares changing hands, the highest volume day in the history of the company.
GrowLife (PHOT) Stock Quote and News:
---
Disclaimer: Neither www.otcshowcase.com nor its officers, directors, partners, employees or anyone involved in the publication of the website or newsletters ("us" or "we") is a registered investment adviser or licensed broker-dealer in any jurisdiction whatsoever. Further, we are not qualified to provide any investment advice and we make no recommendation to purchase or sell any securities. The prior article is published as information only for our readers. otcshowcase.com is a third party publisher of news and research. Our site does not make recommendations, but offers information portals to research news, articles, stock lists and recent research. Nothing on our site should be construed as an offer or solicitation to buy or sell products or securities. This site is sometimes compensated by featured companies, news submissions and online advertising. Viper Enterprises, LLC (parent company of OTC Showcase) has received no compensation for this article from and owns no shares of the aforementioned company(ies). Please read and fully understand our entire disclaimer at http://www.otcshowcase.com/about-2/disclaimer.