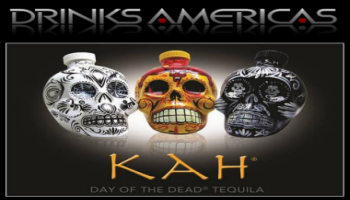 Alcoholic beverage maker Drinks Americas Holdings, Ltd. (OTCBB: DKAM) said Thursday that is has penned an exclusive sales agreement with Marigold Brewing Company to bring a new line of craft brewery beer to the United States. Marigold will be the first line of micro-brewed beer made in Mexico and sold in the States, according to today's statement.
Coined by the American Brewers Association, a "craft brewer" is an independently-owned, small beer maker that produces less than 6 million barrels of beer annually. Only 43 of the nearly 1,800 breweries in the U.S. are considered craft brewers.
The Marigold beer line, which will be sold under the brand name "Day of the Dead Craft Beer," will come in six styles, including seasonal flavor. The initial launch will be a Blonde Ale, Heifeweizen, Amber Ale, Pale Ale, Indian Pale Ale and Porter.

Joe Belli, Vice President of Sales at Drinks Americas, has called the initial response from distributors and retailers as "overwhelming." "We've already secured national distribution for Marigold and expect to see sold growth from the line over the next several months," said Belli.
The new products will be joining other Drinks Americas products behind the bar, including KAH® Tequila, Agave 99® Tequila, Rio Bravo Beer, Crazy Pig Mexican Ale and Chili Devil Beer.
Shares of DKAM are trading today up 11.45 percent on Thursday at 14 cents with volume of 6,000 shares. Across 2012, shares have fallen almost 70 percent.
Drinks Americas (DKAM) Stock Quote and News:
---
Disclaimer: Neither www.otcshowcase.com nor its officers, directors, partners, employees or anyone involved in the publication of the website or newsletters ("us" or "we") is a registered investment adviser or licensed broker-dealer in any jurisdiction whatsoever. Further, we are not qualified to provide any investment advice and we make no recommendation to purchase or sell any securities. The prior article is published as information only for our readers. otcshowcase.com is a third party publisher of news and research. Our site does not make recommendations, but offers information portals to research news, articles, stock lists and recent research. Nothing on our site should be construed as an offer or solicitation to buy or sell products or securities. This site is sometimes compensated by featured companies, news submissions and online advertising. Viper Enterprises, LLC (parent company of OTC Showcase) has received no compensation for this article from and owns no shares of the aforementioned company(ies). Please read and fully understand our entire disclaimer at http://www.otcshowcase.com/about-2/disclaimer.