On July 22, the Depository Trust Company, or DTC, imposed a "deposit chill" on shares of Universal Bioenergy Inc. (OTCQB: UBRG), an  independent diversified energy company that produces and markets natural gas, petroleum, coal and propane.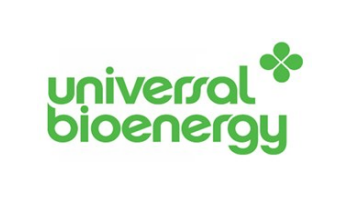 DTC, the largest securities depository in the world with 3.6 million securities worth $35 trillion on deposit, was created by the securities industry to improve efficiencies and reduce risk in the clearance and settlement of securities transactions.
A DTC chill can happen for a variety of reasons and entails a restriction of one type or another in DTC services.  It is unlike a "freeze" wherein all DTC services are discontinued until compliance is met or the security is completely removed from DTC listing.
In the case of Universal Bioenergy, the DTC requested that company demonstrate that the sale and transfer of certain shares of its common stock, were made pursuant to an effective registration statement under the Securities Act, or the shares did not require registration thereunder. Universal's independent legal counsel provided full documentation to the DTC, to the effect that the shares were freely tradable without restriction under the securities laws, according to today's corporate statement.

To that end, all DCT restrictions have been removed, the DTC is again accepting deposits of UBRG for book entry transfer services and the stock has resumed full electronic trading.  Generally speaking, this should improve liquidity in the stock, but the restriction did little to crimp daily trading volumes in the Irvine, California-based company.
"Although many had doubts, management made promises to use every effort to gain approval to remove the Chill, and we were successful," said Solomon Ali, Universal's Senior Vice President.
Shares of UBRG slipped during the DTC chill to lows of $0.0031 in mid-September, but rebounded to hit a high of 1.15 cents in the opening days of October before fading back into sub-penny range.  Today, shares are ahead by 25.49 percent halfway through the trading day; printing $0.006 on 1.7 million in volume.
Universal Bioenergy (UBRG) Stock Quote and News:
---
Disclaimer: Neither www.otcshowcase.com nor its officers, directors, partners, employees or anyone involved in the publication of the website or newsletters ("us" or "we") is a registered investment adviser or licensed broker-dealer in any jurisdiction whatsoever. Further, we are not qualified to provide any investment advice and we make no recommendation to purchase or sell any securities. The prior article is published as information only for our readers. otcshowcase.com is a third party publisher of news and research. Our site does not make recommendations, but offers information portals to research news, articles, stock lists and recent research. Nothing on our site should be construed as an offer or solicitation to buy or sell products or securities. This site is sometimes compensated by featured companies, news submissions and online advertising. Viper Enterprises, LLC (parent company of OTC Showcase) has received no compensation for this article from and owns no shares of the aforementioned company(ies). Prior compensation is listed in our full disclosure. Please read and fully understand our entire disclaimer at http://www.otcshowcase.com/about-2/disclaimer.