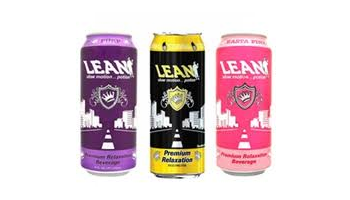 Approximately one month ago, the board at Dewmar International BMC, Inc. (OTCQB: DEWM) granted its president, Dr. Marco Moran, the authority to call for a shareholder vote to affect a reverse split of the company's common stock.
Monday, the company, which only has about 59 million shares outstanding, said that it has reconsidered and retracts the decision to consolidate shares.  The move to reverse split the stock "is not in the best interest of shareholder loyalty," according to Dr. Moran.  He added that the product development company will strive to increase shareholder confidence by significantly increasing revenue.
In 2011, the company recorded $1.27 million in revenue, up from $1.11 million in the 2010.

In August, Houston, Texas-based Dewmar announced that it believes that its flagship brand, Lean Slow Motion Potion™, had become the second most widely distributed relaxation drink in the United States, ranking only behind Marley's Mellow Mood.  The company also noted that its number two position was achieved without spending any money for slotting, as Marley Beverage Company (the company created in partnerships with the family of music icon Bob Marley) has.
Dewmar plans to ratchet-up sales by implementing a number of marketing and promotions programs in the thousands of retail accounts serviced by its distributors in over 15 states.  Additionally, the company said it anticipates developing a number of new products in 2013 for third party entities.
Shares of DEWM have sunk in the past three months from around 15 cents to lows of $0.0026 last week.  A resurgence of sorts has happened the past two days with shares climbing as high as 1.8 cents early today, but has since cooled some to be trading at 1.3 cents a little over an hour into the trading session.
Dewmar International (DEWM) Stock Quote and News:
---
Disclaimer: Neither www.otcshowcase.com nor its officers, directors, partners, employees or anyone involved in the publication of the website or newsletters ("us" or "we") is a registered investment adviser or licensed broker-dealer in any jurisdiction whatsoever. Further, we are not qualified to provide any investment advice and we make no recommendation to purchase or sell any securities. The prior article is published as information only for our readers. otcshowcase.com is a third party publisher of news and research. Our site does not make recommendations, but offers information portals to research news, articles, stock lists and recent research. Nothing on our site should be construed as an offer or solicitation to buy or sell products or securities. This site is sometimes compensated by featured companies, news submissions and online advertising. Viper Enterprises, LLC (parent company of OTC Showcase) has received no compensation for this article from and owns no shares of the aforementioned company(ies). Prior compensation is listed in our full disclosure. Please read and fully understand our entire disclaimer at http://www.otcshowcase.com/about-2/disclaimer.