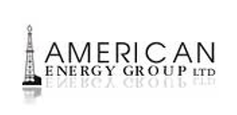 The American Energy Group, Ltd. (Pinksheets: AEGG) disclosed this afternoon that it has sold 1,046,668 its common shares among six private investors for a cash consideration of $0.15 per share or a total consideration of $157,000 to the company.  The proceeds of the sale will be used for general and administrative operating capital and legal expenses.
This is the third time since early May that private investors have bought shares above current levels for operating and legal expenses.  On July 3, the company reported the sale of 700,000 shares at 15 cents for a total consideration of $105,000.  On May 4, it was announced that 875,000 shares were sold at 20 cents each for a total raise of $175,000 for the company.

In December 2011, the company initiated litigation against Hycarbex and its parent company, Hycarbex Asia Pte. Limited, related to existing agreements pertaining to the Yasin petroleum concession in which American Energy holds an interest. American Energy previously filed legal petitions seeking injunctions against Hycarbex and Hycarbex-Asia prohibiting alienation of interests and preserving the status quo, seeking appointment of an interim receiver to facilitate ultimate payment to American Energy of its gross production interests in the Yasin Block concession, and seeking a court order ordering Hycarbex and Hycarbex-Asia to appear before an arbitration tribunal in the United Kingdom for final adjudication of all disputes.
In March, American Energy reported that it has been successful in obtaining an order from the Islamabad High Court granting the relief sought by American Energy in the civil legal proceedings. At that time, the Final Order issued by the Islamabad High Court on March 27, 2012, granted all relief sought by American Energy, with the exception that American Energy's application for appointment of an interim receiver for Hycarbex has been deferred to the arbitration tribunal.  Local court rules permit an appeal by either litigant.  Matters which are resolved in the United Kingdom arbitration proceeding will be considered final, unappealable and enforceable in the courts of Pakistan. Applicable arbitration rules permit recovery of costs and fees in addition to other relief requested. American Energy announced that it intends to immediately proceed with its arbitration claims as authorized by the Islamabad High Court.
American Energy Group (AEGG) Stock Quote and News:
---
Disclaimer: Neither www.otcshowcase.com nor its officers, directors, partners, employees or anyone involved in the publication of the website or newsletters ("us" or "we") is a registered investment adviser or licensed broker-dealer in any jurisdiction whatsoever. Further, we are not qualified to provide any investment advice and we make no recommendation to purchase or sell any securities. The prior article is published as information only for our readers. otcshowcase.com is a third party publisher of news and research. Our site does not make recommendations, but offers information portals to research news, articles, stock lists and recent research. Nothing on our site should be construed as an offer or solicitation to buy or sell products or securities. This site is sometimes compensated by featured companies, news submissions and online advertising. Viper Enterprises, LLC (parent company of OTC Showcase) has received no compensation for this article from and owns no shares of the aforementioned company(ies). Please read and fully understand our entire disclaimer at http://www.otcshowcase.com/about-2/disclaimer.