There is a lot of activity surrounding social media stocks with the Initial Public Offering of Facebook (NASDAQ: FB) coming on Friday.  The new listing, which could see the company valued at as much as $100 billion, has investors and analysts already concerned that the world's largest social network could be overvalued from the get-go.  Rather than try to ride that wave, savvy investors are looking to other social media and networking-related stocks that may offer a larger upside potential.  An assessment of book value to price and shareholder equity/deficit of companies such as LinkedIn Corporation (NASDAQ: LNKD); IZEA, Inc. (OTCQB: IZEA); and CrowdGather Inc. (OTCBB: CRWG) reveals some stark differences and showcases where true value propositions may be found.

LinkedIn has become a household name and posted overall gains since its IPO in May of 2011.  As the world's largest professional network, revenues more than doubled in the first quarter; jumping net income to $5 million from $2.1 million in the year prior.  The challenge is that LNKD already holds a huge market capitalization of $11.6 billion and is at the top-end of its price range since it IPO'd.  Even though it has raised guidance and boosted revenue, many analysts still feel that the market cap is heavily weighted on where the company can be in 5 years or more, which has mushroomed the market cap to a position that the company may not be able to meet expectations for growth.  The company has built a balance sheet that is nothing shy of impressive, though, with $873 million in assets and only $248 million in liabilities; giving them a book value of $624 million and a book value per share of $6.05.  Total stockholder equity rings-in at $951 million.  Shares of LinkedIn are trading at $111.95 each.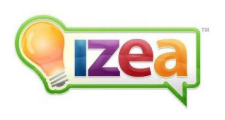 IZEA has certainly been making waves across the web as well recently.  The company is focused on social media sponsorships (SMS), a growing segment within social media, where a company compensates a social media publisher to share sponsored content within their social network.  It's a broadening space, but the company seems undercapitalized at present. IZEA has amassed a net deficit of $18.1 million since inception and only has $225,000 in cash after a nearly $4 million loss in 2011.  Book value per share is (-0.047), yet shares are trading at $0.37 giving IZEA a market cap of $14.31 million.  IZEA has experienced momentum in its share price based upon provided guidance for significant growth in revenues for this coming fiscal year, but it does not have an appealing balance sheet.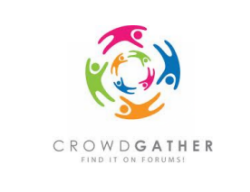 CrowdGather Inc., a leading network of forum communities on the Internet and developer of innovative advertising technologies to monetize them, has been unnoticed by investors and may offer substantial upside, as justified by their finances and business model.  The structure of being focused on forums may give CrowdGather a competitive position amongst Internet companies that are engaged in monetizing traffic from advertisements placed alongside user generated content like Twitter, Yelp, or Facebook.  Forums, one of the original social media platforms, attract a different type of crowd that somewhat eschews places like those where posts are extremely short or social in nature.  Forum users are focused on long form, in-depth discussions that serve as a valuable resource for people seeking knowledge about specific topics.  While not as widely publicized, the industry is thriving with users.  CrowdGather not only owns highly trafficked forums, but it also provides several easy-to-use platforms for members to build their own forum for their topic of choice.  As per Google Analytics, during the third quarter ended January 31, 2012, CrowdGather's traffic averaged 231 million monthly page views and 16.8 million monthly unique visitors across all properties.
While other Internet microcaps are burning through money like it is free, CrowdGather has a very high gross margin business that should make it easier for them to deliver bottom line results when revenues exceed expenses.  In the most recent quarter, the company realized revenues of $549,750 for the three months ended January 31, 2012, as compared to revenues of $380,212 for the three months ended January 31, 2011. The absolutely stunning part:  cost of revenue for the three months ended January 31, 2012 was $4,793, as compared to cost of revenue of $44,186 for the three months ended January 31, 2011.  CrowdGather delivered a gross profit margin of almost 99% in their last quarterly results filing.  If the company is able to maintain margins anywhere close to this as they scale, shareholders could see significant net income and EPS from the company in the future.
Insiders are not missing the big picture with CrowdGather as evident in the buying activity last year at higher prices than current levels.  While other Internet micro caps are diluting to raise funds, CrowdGather is sitting on cash.  Further, beta testing for its ad server is nearly complete with a launch planned for this fall, which could increase revenue momentum over the long term as the company will be able to more effectively target all of their hosted forums for advertisers seeking a specific vertical or demographic.
At the end of the latest quarter, CrowdGather had roughly $2.7 million in cash and $16.8 million in net shareholder equity.   There are very, very few companies that post positive shareholder equity in the Over The Counter markets.  Total liabilities only equal $83,000; giving CrowdGather a book value of 29 cents per share.  Shares closed on Tuesday, May 15, 2012 at 28 cents each which equals a market cap of $16.3 million.
Breaking it down:

Taking the facts and ignoring the hype often results in a clearer picture of value.  Pitting CrowdGather toe-to-toe with any of its micro cap Internet or Social Media peers shows a small, but sound business strategy with solid margins and wise financial sense.  It also shows that the company is only trading at the value of its cash and assets without any real regard for its growth prospects.  The numbers don't lie.
CrowdGather (CRWG) Stock Quote and News:
LinkedIn (LNKD) Stock Quote and News:
IZEA (IZEA) Stock Quote and News:
Facebook (FB) Stock Quote and News:
(not active until Friday)
---
Disclaimer: Neither http://www.otcshowcase.com nor its officers, directors, partners, employees or anyone involved in the publication of the website or newsletters ("us" or "we") is a registered investment adviser or licensed broker-dealer in any jurisdiction whatsoever. Further, we are not qualified to provide any investment advice and we make no recommendation to purchase or sell any securities. The prior article is published as information only for our readers. otcshowcase.com is a third party publisher of news and research. Our site does not make recommendations, but offers information portals to research news, articles, stock lists and recent research. Nothing on our site should be construed as an offer or solicitation to buy or sell products or securities. This site is sometimes compensated by featured companies, news submissions and online advertising. Viper Enterprises, LLC (parent company of OTC Showcase) has been compensated two thousand dollars by an unaffiliated third party, Accelerize New Media, for its efforts in presenting the CRWG profile on its website and distributing it to its database of subscribers as well as other services. Please read and fully understand our entire disclaimer at http://www.otcshowcase.com/about-2/disclaimer.