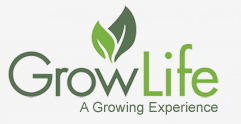 GrowLife, Inc. recently announced plans to develop Cannabis.org as an information portal for the medical marijuana industry.
GrowLife, Inc. (OTC: PHOT) (formerly Phototron Holding, Inc.) is a company with core holdings in innovative technology-based products and services for the indoor gardening industry and specialty markets. These brands include Stealth Grow LED producer of hi-powered LED grow light products for indoor horticulture (www.stealthgrow.com), Greners.com, the online hydroponics superstore (www.greners.com) and Phototron, producer of hydroponic growing containers, which are designed to grow vegetables, herbs, flowers and fruits in any environment (www.phototron.com).
PHOT has been advertised and promoted on national TV and has been seen featured on nationally acclaimed shows such as Martha Stewart. PHOT has also been featured in Discover, Playboy, Cosmopolitan, High Times, Rolling Stones, and even FORBES!

Technically speaking, we have witnessed a strong support base forming. The price per share has bounced off these levels twice in the last five weeks, including a 200 percent rise in August from near these levels.
More about the technical analysis of the stock chart:
In addition to a recent name change to one that more suits the company's future, PHOT has increased its value to investors by accomplishing the following:
GrowLife now owns and markets www.Greners.com, the leading online hydroponics supply company in North America;
GrowLife now owns and operates www.stealthgrow.com, the leading manufacturer and supplier of LED grow lights in our business;
GrowLife is beta testing a complete line of grow room automation equipment under its SG Sensors brand for launch later this year;
GrowLife established as an operating division of the company that is focused on brand promotion opportunities in the entertainment and lifestyle market surrounding the medicinal cannabis industry; and
GrowLife has strengthened its management team and Board of Directors through additions of experts in the field.
After the closing bell on Tuesday, the company released news of its latest developments to strengthen its portfolio and fortify its position as an industry leader. The press release:
GrowLife, Inc. (OTC: PHOT) (formerly Phototron Holdings, Inc.), a leading technology supplier to the hydroponic growing industry today announced that it has acquired and is actively developing Cannabis.Org as an information portal for the medical medical marijuana industry. Details regarding the creative content, celebrity-sponsor/contributors and release plans will be announced in Q4 2012, closer to the full release of the website.
GrowLife CEO Sterling Scott explained: "There are a very limited number of immediately recognizable portals for our industry like Cannabis.Org. GrowLife is very fortunate that our prominent position in the industry has allowed us this exciting opportunity to promote industry advocacy and events along with links that allow merchandising of technology and lifestyle products. Cannabis.Org will also be a powerful venue for our celebrity sponsors to reach millions of new potential customers in our core demographics."
SearchCore, Inc. (OTCBB:SRER), (OTCQX:SRER) acquired another highly recognizable industry portal, Marijuana.Com, in a cash transaction for a reported $4,200,000 dollars in November 2011. According to GrowLife CEO Sterling Scott, the rights transfer to GrowLife for Cannabis.Org was a stock only transaction.
GrowLife's acquisition of Cannabis.Org and its development plans are part and parcel of the continued development of GrowLife, Inc. as a lifestyle company to compliment its premier hydroponic equipment brands.
For more information about the public holding company, please visit www.growlife.com.
Cautionary Language Concerning Forward-Looking Statements Information set forth in this press release contains financial estimates and other forward-looking statements that are subject to risks and uncertainties, and actual results might differ materially. A discussion of factors that may affect future results is contained in GrowLife's filings with the Securities and Exchange Commission. In addition, all entertainment industry products are subject to additional uncertainty, including the risks of delay, cancellation and poor critical or financial reception. GrowLife disclaims any obligation to update and revise statements contained in this news release based on new information or otherwise.
Contact: Kyle Tracey
Email: [email protected]
Address: 20259 Ventura Boulevard, Woodland Hills, CA 91364
Phone: (800) 651-2837
52-Week High: $0.32
52-Week Low: $0.01
Yesterday's Close: $0.0131
Growlife (PHOT) Stock Quote and News:
---
Disclaimer: Neither www.otcshowcase.com nor its officers, directors, partners, employees or anyone involved in the publication of the website or newsletters ("us" or "we") is a registered investment adviser or licensed broker-dealer in any jurisdiction whatsoever. Further, we are not qualified to provide any investment advice and we make no recommendation to purchase or sell any securities. The prior article is published as information only for our readers. otcshowcase.com is a third party publisher of news and research. Our site does not make recommendations, but offers information portals to research news, articles, stock lists and recent research. Nothing on our site should be construed as an offer or solicitation to buy or sell products or securities. This site is sometimes compensated by featured companies, news submissions and online advertising. Viper Enterprises, LLC (parent company of OTC Showcase) has been compensated two thousand dollars by an unaffiliated third party, Accelerize New Media, for its efforts in presenting the PHOT profile on its website and distributing it to its database of subscribers as well as other services. Please read and fully understand our entire disclaimer at http://www.otcshowcase.com/about-2/disclaimer.