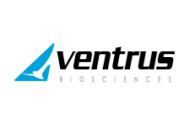 Ventrus Biosciences, Inc. (NASDAQ: VTUS) said Monday that, based upon written communication with the FDA, they anticipate filing a new drug application for VEN 307 (diltiazem hydrochloride cream, a calcium channel blocker) as a new therapeutic for anal fissures upon completion of a second Phase 3 study.  The New York City-based biotech specializing in gastrointestinal products has begun enrollment for the clinical trial and expects results early in the fourth quarter of 2013.
If the outcomes of the trial are positive, then Ventrus will file the NDA with an expected final FDA decision at the end of 2014.
In May 2012, Ventrus reported that its first Phase 3, randomized, double-blind, placebo-controlled clinical trial of VEN 307 for the treatment of anal fissures (tears in the lining of the anal canal) met its primary and secondary endpoints.
Ventrus is developing VEN 307 under guidance of a 505(b)(2) FDA designation because diltiazem is already approved in oral formulations for the treatment of angina and high blood pressure.
Ventrus also received specific guidance on the remaining toxicology programs, clinical cutaneous safety studies, and PK study required for the NDA and all programs are underway, according to the company.

The second pivotal trial is enrolling 400 subjects at approximately 120 clinical sites in the U.S., Canada, and Israel with a primary objective to evaluate the efficacy of diltiazem hydrochloride cream on reduction of worst anal fissure-related pain associated with or following defecation when administered three times a day for 28 days. The secondary objectives are to evaluate the effect of diltiazem hydrochloride cream on reduction of overall daily AF-related pain and to evaluate patient global impression of improvement (PGI-I) at Day 29 in subjects with AF-related pain.
"As we anticipated, the FDA has guided that an additional study of VEN 307 in patients with anal fissures will be required to be part of our planned NDA," said Russell H. Ellison, M.D., M.Sc., Chairman and Chief Executive Officer of Ventrus Biosciences, Inc. "We expect that the second study will allow us to confirm the positive results from the first pivotal Phase 3 study, and may enable us to expand our product label to include reduction in average daily pain in addition to pain on defecation."
Shares of Ventrus made their public debut on the Nasdaq in December 2010 around $6.50 each.  A solid climb to touch $21 ensued in May of 2011, but then slipped lower before collapsing in June 2012 when its lead product candidate, VEN 309 for hemorrhoids, failed to outperform controls and development was discontinued.
Shares touched an all-time low of $2.72 in today's trading and are currently trading at $2.78 with just over two hours left in the trading session.
Ventrus Biosciences (VTUS) Stock Quote and News:
---
Disclaimer: Neither www.otcshowcase.com nor its officers, directors, partners, employees or anyone involved in the publication of the website or newsletters ("us" or "we") is a registered investment adviser or licensed broker-dealer in any jurisdiction whatsoever. Further, we are not qualified to provide any investment advice and we make no recommendation to purchase or sell any securities. The prior article is published as information only for our readers. otcshowcase.com is a third party publisher of news and research. Our site does not make recommendations, but offers information portals to research news, articles, stock lists and recent research. Nothing on our site should be construed as an offer or solicitation to buy or sell products or securities. This site is sometimes compensated by featured companies, news submissions and online advertising. Viper Enterprises, LLC (parent company of OTC Showcase) has received no compensation for this article from and owns no shares of the aforementioned company(ies). Please read and fully understand our entire disclaimer at http://www.otcshowcase.com/about-2/disclaimer.