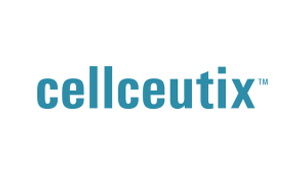 Mass High Tech ran the story last Thursday after Cellceutix Corporation (OTCBB: CTIX) submitted a regulatory filing with the Security and Exchange Commission related to securing the funds, but this morning the company released press discussing their securing of $1 million in financing for their planned clinical trials on Kevetrin™, their flagship anti-cancer drug.  The trials are slated to be held at Harvard's Dana-Farber Cancer Institute.
Cellceutix entered into a subscription agreement for Series A Convertible Preferred shares with an accredited investor for an aggregate of $1,000,000. Initial funding from the financing was $100,000 for the purchase 10,000 Series A Convertible Preferred Shares which closed on May 8, 2012.

In laboratory tests Kevetrin™ has shown the potential to be a breakthrough drug in the treatment of cancers by demonstrating potent anti-tumor activity through the re-activation of p53, "the Guardian Angel Gene;" resulting in significant tumor size reduction and growth delay.
Investors were hoping to see novel drug in human trials already, but the bankruptcy filing by Formatech resulted in Cellceutix being requested by the FDA to redo the Quality Control and stability testing.  The Company informed shareholders today that the required testing is now completed.  The data is being added to an amended Investigational New Drug ("IND") application and undergoing a final review by the company and then will be collated and submitted to the FDA.  At that time, the FDA will have 30 days to respond to the IND.  Barring any complications with the FDA or from the Dana-Farber review board, enrollment for the much-anticipated clinical trials should begin shortly thereafter.
"I am very pleased with the terms of the financing and the nearing of submission of the IND to the FDA," commented Leo Ehrlich, Chief Executive Officer at Cellceutix. "We have always held our capital structure in the highest regard to preserve shareholder value and we feel that the terms of the agreement are very favorable. We are in a very enviable position. In Kevetrin, we have a new class of drug that in the laboratory shrunk every cancer tumor it was tested against; plan for Phase 1 clinical trials to begin shortly at DFCC; Beth Israel Deaconess Hospital is covering the costs of their research on Kevetrin™ in combination studies with Pfizer drugs; and we have a meeting coming in June with the FDA regarding guidance to advance Prurisol™ into advanced clinical trials as an indication for psoriasis. Add in Jim Boeheim joining our team and 2012 is aligning to be a banner year for Cellceutix and its shareholders."
Perhaps some of the news was baked into trading at the end of last week with shares of CTIX pushing back up to resistance at 52 cents at Friday's close.  In morning trading today, shares are holding in that area on approximately 35,000 shares in volume.  Investors will certainly have their ears to the ground now listening for murmurs of the human trials getting approval and underway.
Cellceutix has a 52-week high of $1.01.
Cellceutix (CTIX) Stock Quote and News:
---
Disclaimer: Neither http://www.otcshowcase.com nor its officers, directors, partners, employees or anyone involved in the publication of the website or newsletters ("us" or "we") is a registered investment adviser or licensed broker-dealer in any jurisdiction whatsoever. Further, we are not qualified to provide any investment advice and we make no recommendation to purchase or sell any securities. The prior article is published as information only for our readers. otcshowcase.com is a third party publisher of news and research. Our site does not make recommendations, but offers information portals to research news, articles, stock lists and recent research. Nothing on our site should be construed as an offer or solicitation to buy or sell products or securities. This site is sometimes compensated by featured companies, news submissions and online advertising. Viper Enterprises, LLC (parent company of OTC Showcase) has been compensated on several occasions for news dissemination and journalism services from Cellceutix Corporation and holds a total of 100,000 shares of 144 restricted stock of Cellceutix Corporation, none of which has been sold to date. Prior compensation is listed in our full disclosure. Please read and fully understand our entire disclaimer at http://www.otcshowcase.com/about-2/disclaimer.