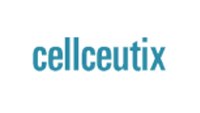 The countdown has begun for Cellceutix to begin testing their lead compound, anti-cancer drug Kevetrin, at Dana-Farber and Beth Israel Deaconess.  After a mild setback with Formatech going bankrupt, the company has completed the necessary changes to the Investigational New Drug application related to Quality Control testing and stability studies through a new supplier and added the data to the IND.  This is great news for biotech traders and Cellceutix faithful as investors are eager to see the new drug in humans because of its promising potential judging by laboratory testing providing solid results in animal studies against multiple lines of cancer, including breast, lung, colon, head & neck, prostate, pancreatic and a strain of leukemia.
The press release from this morning:
Cellceutix Corporation (OTCBB: CTIX) (the "Company"), a biopharmaceutical company developing a novel drug to treat cancers and cancers which have proven resistant to today's cancer therapies (drug-resistant cancers), is pleased to announce that its amended Investigational New Drug ("IND") application for Kevetrin™ has been submitted to the U.S. Food and Drug Administration ("FDA") today. As previously disclosed, the planned Phase 1 clinical trial for this pioneering drug is to take place at the Harvard Cancer Center in Boston.
Per standard protocol, the FDA now has 30 calendar days to review and present any questions related to the IND before the Company can initiate the commencement of the clinical trial. The clinical trial will test Kevetrin™ against a variety of cancer types in patients with advanced-stage cancers. Primary endpoints for the study will be safety and tolerable dosing levels for a future Phase 2 clinical trial.

Cellceutix consultant Dr. Sylvia Holden commented, "I have been researching new drugs for nearly 30 years. Cellceutix is now a true pioneer in oncology discovery with this very special compound, Kevetrin. The Mechanism of Action of Kevetrin™, impacting both wild and mutant types of p53 to induce apoptosis and cell cycle arrest through multiple pathways while being well-tolerated, is what sets it apart from other chemotherapies today. Rather than being a traditional drug that targets and attempts to seek and destroy cancer cells independently, Kevetrin™ revitalizes p53 so that the body's natural defense system eliminates the tumor on its own. As a stand-alone or combination front-line therapy, the magnitude of the potential of Kevetrin™ is simply unparalleled by anything that I have ever seen in the laboratory before."
Dr. Krishna Menon, Chief Scientific Officer at Cellceutix commented, "I will be attending the American Society of Clinical Oncology ("ASCO") Meeting in June to continue discussions regarding Kevetrin™. We anticipate that next year we will be presenting data from this year's planned clinical trials."
About Dr. Sylvia Holden
Dr. Holden received her PhD from Boston University followed by an NIH-funded post-doctoral fellowship at Dana-Farber Cancer Institute in the Division of Cancer Pharmacology headed by chemotherapy pioneer and Cellceutix Scientific Advisor Dr. Emil Frei III. Before joining Cellceutix, Dr. Holden was the Director of Pharmacology at EMD Serono in Billerica, MA (Merck KGaA) and Director of Tumor Biology at Shionogi BioResearch Corp., in Lexington, MA (presently Synta Pharmaceuticals). She was awarded 5 US patents and has published over 100 publications in peer-reviewed journals, including 12 first-authored papers and publications in Science and Nature Medicine.
About Kevetrin™
As a completely new class of chemistry, Kevetrin™ has significant potential to be a major breakthrough in the treatment of solid tumors. Mechanism of action studies showed Kevetrin's unique ability to affect both wild and mutant types of p53 (often referred to as the "Guardian Angel Gene" or the "Guardian Angel of the Human Genome") and that Kevetrin strongly induced apoptosis, characterized by activation of Caspase 3 and cleavage of PARP. Activation of p53 also induced apoptosis by inducing the expression of p53 target gene PUMA. p53 is an important tumor suppressor that acts to restrict proliferation by inducing cell cycle checkpoints, apoptosis, or cellular senescence.
In more than 50 percent of all human carcinomas, p53 is limited in its anti-tumor activities by mutations in the protein itself. Currently, there are greater than 10 million people with tumors that contain inactivated p53, while a similar number have tumors in which the p53 pathway is partially abrogated by inactivation of other signaling components. This has left cancer researchers with the grand challenge of searching for therapies that could restore the protein's protective function, which Kevetrin appears to be doing the majority of the time.
Cellceutix (CTIX) Stock Quote and News:
---
Disclaimer: Neither http://www.otcshowcase.com nor its officers, directors, partners, employees or anyone involved in the publication of the website or newsletters ("us" or "we") is a registered investment adviser or licensed broker-dealer in any jurisdiction whatsoever. Further, we are not qualified to provide any investment advice and we make no recommendation to purchase or sell any securities. The prior article is published as information only for our readers. otcshowcase.com is a third party publisher of news and research. Our site does not make recommendations, but offers information portals to research news, articles, stock lists and recent research. Nothing on our site should be construed as an offer or solicitation to buy or sell products or securities. This site is sometimes compensated by featured companies, news submissions and online advertising. Viper Enterprises, LLC (parent company of OTC Showcase) has been compensated on several occasions for news dissemination and journalism services from Cellceutix Corporation and holds a total of 100,000 shares of 144 restricted stock of Cellceutix Corporation, none of which has been sold to date. Prior compensation is listed in our full disclosure. Please read and fully understand our entire disclaimer at http://www.otcshowcase.com/about-2/disclaimer.