Company Provides Update on p53 Compounds From Annual ASCO Meeting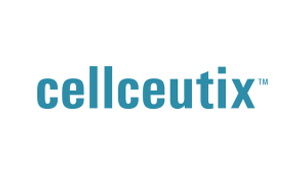 Cellceutix Corporation (CTIX) (the "Company"), a biopharmaceutical company focused on discovering small molecule drugs to treat unmet medical conditions, including drug-resistant cancers, is pleased to report that its Chief Executive Officer, Leo Ehrlich, and Cellceutix advisor Jim Boeheim, have been interviewed for an article published in the Boston Herald on Sunday, June 3, 2012. The article, titled "Jim Boeheim Makes Cancer Startup Play," discusses the Company's novel cancer drug, Kevetrin™ and the new relationship with the legendary Syracuse University men's basketball coach.

The article speaks favorably of Cellceutix and Jim Boeheim's dedication as an advocate to find new cancer treatments, including his relationship with the Company. The complete article can be read at:
http://bostonherald.com/jobfind/news/healthcare/view/20220603coach_makes_cancer_startup_play_boeheim_signs_on_at_beverly_biotech_with_prostate_treatment
.
The Cellceutix team is also pleased to report from the Annual ASCO (American Society for Clinical Oncology) Meeting, which is being held in Chicago from June 1st to June 5th, 2012. The leading industry event features clinicians, researchers and pharmaceutical companies in the cancer arena presenting their achievements, new treatments and other innovations.
"From all the materials presented, we cannot find any compound in development focused on p53 at a stage remotely comparable to Kevetrin™. p53 is an important tumor suppressor that acts to restrict proliferation by inducing cell cycle checkpoints, apoptosis, or cellular senescence. If any mention is given to a new compound targeting p53, we learned that they are very early in development," said Dr. Krishna Menon, Chief Scientific Officer at Cellceutix. "We have been in discussions with leading firms and pioneers in oncology throughout the conference. Appropriately, there is great enthusiasm surrounding vaccines and antibodies in oncology, especially the news about the experimental drugs by Bristol Myers Squibb ('BMY'), but their limitations always surface in conversation because they have a narrow target of specific cancer lines. Researchers know that harnessing the power of p53, the 'Guardian Angel of the Human Genome,' can be a game changer because it is present in either 'wild,' 'mutant' or 'null' form in every type of cancer. Kevetrin™ is the only compound that affects all three forms, meaning that as a cancer therapy, it could have no bounds as to what cancer it treats. A drug of that prowess would represent one of the biggest breakthroughs in modern oncology and illustrates the scope and hope with Kevetrin™; explaining why it is garnering so much attention."
"Awareness about Kevetrin™ and Cellceutix continues to grow," commented Dr. Menon. "We are very proud of the recognition we are receiving for our company, our compounds and new cancer treatments that could potentially change the dynamics of chemotherapy as we know it today."
"The passing of the legislation in the U.S. House of Representatives and the Senate recently, which includes a section on accelerating the review of new drugs for life-threatening diseases, has us even more eager for the commencement of clinical trials for Kevetrin™," Dr. Menon continued. "Due to its unique Mechanism of Action to re-activate p53 in the destruction of cancer cells, we feel that this new mandate bodes especially well for us in expediting the development of this novel compound."
Cellceutix (CTIX) Stock Quote and News:
---
Disclaimer: Neither http://www.otcshowcase.com nor its officers, directors, partners, employees or anyone involved in the publication of the website or newsletters ("us" or "we") is a registered investment adviser or licensed broker-dealer in any jurisdiction whatsoever. Further, we are not qualified to provide any investment advice and we make no recommendation to purchase or sell any securities. The prior article is published as information only for our readers. otcshowcase.com is a third party publisher of news and research. Our site does not make recommendations, but offers information portals to research news, articles, stock lists and recent research. Nothing on our site should be construed as an offer or solicitation to buy or sell products or securities. This site is sometimes compensated by featured companies, news submissions and online advertising. Viper Enterprises, LLC (parent company of OTC Showcase) has been compensated on several occasions for news dissemination and journalism services from Cellceutix Corporation and holds a total of 100,000 shares of 144 restricted stock of Cellceutix Corporation, none of which has been sold to date. Prior compensation is listed in our full disclosure. Please read and fully understand our entire disclaimer at http://www.otcshowcase.com/about-2/disclaimer.