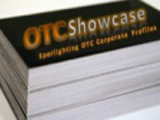 Athersys, Mesoblast and Others Leading the Future of Regenerative Medicine(0)

The Market
Still in its infancy relative to its potential and commercial applications, regenerative medicine is clearly a burgeoning industry with many experts projecting it as "the next generation of medical technology." The field has grown slowly throughout the years primarily funded by private investments, but recently governments are steadily backing the use of stem cells including not only the U.S., but China (who set up a $1 billion fund for stem cell research), Singapore, Brazil, Argentina and Australia to name a few. Increasingly, policy makers see it as a potential solution to some of the serious healthcare and economic challenges caused by an aging population.

Late in 2010, a new report was issued by Global Industry Analysts, Inc. putting an estimate on the global regenerative medicine market at $1.4 billion by the year 2015. The firm cited the growth to be "powered by increasing focus on stem cell research, greater usage of nonautograft products, ageing baby boomers and higher investments in R&D activity."

However the real growth in regenerative medicine therapies may well come in 2016 and beyond, as new therapies for heart disease, stroke, inflammatory and immune disease, transplantation support, and a range of other conditions could begin to hit the market. If that happens, and these therapies have anything close to the envisioned impact in areas of unmet medical need, then they could conceivably change the way medicine is practiced and give birth to a new multibillion industry, creating some new industry giants in the process.






The Players
A large portion of the biotechs developing regenerative medicine technologies remain bunched together in a group as the majority of the industry is still in pre-clinical stages or early clinical at best. However, a few of the leaders are now advancing programs into mid and late stage clinical development, which represents an important value inflection point. In addition, there have been an increasing number of significant partnerships with larger companies, as pharmaceutical and larger biotech companies look for high impact areas of opportunity to overcome patent expirations on blockbuster products and less than stellar internal pipelines.

As the partnering demand for regenerative medicine continues to build, it has already resulted in some transformational partnerships. The high water mark (so far) is the recent $1.7 billion potential deal between Cephalon (NASDAQ:CEPH) and Australia-based Mesoblast (ASX:MSB) , which involved up front an up-front license fee of $130 million for rights to Mesoblast's stem cell technology in in the cardiovascular and neurological areas, and an equity investment of $220 million. Mesoblast garnered attention for results from from a Phase 2 study in patients suffering congestive heart failure, which was clearly one of the factors driving the Cephalon deal. In addition, its proprietary adult mesenchymal precursor cells have recently gained FDA authorization to begin a Phase 3 clinical trial in support of bone marrow transplants in patients with blood cancers.

Osiris Therapeutics (NASDAQ:OSIR) is also an industry leader currently in the midst of two clinical trials. Osiris' Prochymal, an intravenously administered formulation of mesenchymal stem cells, is being evaluated in Phase 3 clinical trials for several indications, including acute graft versus host disease (GvHD) and also Crohn's disease. Prochymal is also in Phase II studies for other indications, and was the basis for a $1.38 billion partnership with Genzyme (NASDAQ:GENZ), which was recently acquired by Sanofi-Aventis (NYSE:SNY).

Some regenerative medicine companies have just been purchased outright. Connecticut-based Advanced BioHealing (ABH) had the public trading community salivating as it geared-up to go public earlier this year with its Dermagraft product, which is already FDA approved for certain indications and generating increasing sales. Irish company Shire Plc. (SHP:LN stepped-in and acquired ABH for $750 million in cash the day before it was set to go public, providing a huge return to the company's investors. This story doesn't necessary end there for those desiring companies deep in the regenerative medicine field as Shire is – and has been - the subject of takeover speculation.

Another quiet leader in the field is Athersys, Inc. (NASDAQ:ATHX) with its MultiStem® technology. The patented and proprietary stem cell product is in development for multiple distinct diseases and conditions in the cardiovascular, neurological, inflammatory and immune disease areas. There are some direct comparisons that can be drawn between MultiStem® and Mesoblast's efforts, with MultiStem appearing to outperform its larger peer in function and scalability, and from early clinical results in areas like transplantation support and treating damage from heart attacks. Like Mesoblast, Athersys has built up a significant portfolio of programs, and has begun to establish alliances with some major partners. In December 2009, Athersys partnered with Pfizer (NYSE:PFE) and has since advanced MultiStem into a 126-patient Phase II clinical trial as an indication for inflammatory bowel disease (IBD). Pfizer is bearing all costs of the trials, leaving Athersys and its bank account in a prime position to evaluate MultiStem in additional human trials. However, in addition to the distinctiveness of its technology, one big difference between Athersys and some of its peers is the company's modest market cap and meager burn rate – both of which could make it a compelling investment opportunity.

A Closer Look at Athersys
An acute business strategy to develop MultiStem has maneuvered Athersys to its leadership position in the regenerative medicine field. Leveraging the strengths of organizations such as collaborations with the Cleveland Clinic and other leading research and clinical institutions in the U.S. and Europe, Athersys has collaborated with a broad international network of leading researchers and key opinion leaders. This has allowed the company to cost effectively explore a multi-directional range of clinical pathways and commercial possibilities for the novel technology. Upon review of the results from this early data, specific indications were identified as holding the strongest promise to achieve clinical, and ultimately commercial,success. These indications were systematically prioritized, and several have now been advanced into mid-stage clinical trials, in areas like IBD, stroke, and heart disease, with more potentially on the way.

This multi-prong approach serves many purposes and bodes well for the future of Athersys. First, Athersys has not "put all their eggs in one basket." Many biotechs roll through drug or technology development focused largely or entirely on one project or program, essentially wearing horse blinders, and leaving very little room for error. Once encountering a problem, many companies feel they have no choice but to continue moving their program forward – even if the results don't justify further investment. Essentially, if the drug fails, the company fails and it's back to the drawing board, so companies are forced to plow ahead. In a stark contrast, Athersys has already evaluated many possibilities for MultiStem and is pursuing several indications with strong potential, while maintaining the ability to cross leverage manufacturing resources and safety data from the various programs. This reduces the need to have to run repetitive Phase 1 safety studies whenever a new indication is being pursued, given that consistent safety data has already been generated from multiple studies. Given the fact that more than 40% of all traditional drugs in development never make it past Phase I and 60% more fail in Phase II, this "parallel path" approach seems alarmingly logical and efficient, and has already enabled significant de-risking of the portfolio.

Additionally, by outsourcing as much early research as possible through its network of collaborations, costs are reduced and development is expedited; while the Athersys share structure remains firmly intact. It has also greatly broadened executive connections within the industry, elevating the profile of the company. The recognition and respect was recently showcased by Athersys CEO Gil Van Bokkelen being elected Chairman of the Alliance for Regenerative Medicine (ARM), an international organization based in Washington D.C. that is committed to educating key policy makers about the potential of regenerative medicine and to advocate for favorable public policies to facilitate advances in the field. ARM is comprised of more than 90 industry leaders including the likes of household name companies such as Johnson & Johnson, Roche, and Pfizer, as well as leading disease foundations, patient advocacy groups, and research institutions. He also serves on the boards of several leading stem cell and regenerative medicine institutes, including the National Center for Regenerative Medicine.

The Future
What the future holds for any biotech is always uncertain, but because the rewards can be of an unparalleled magnitude, there is a large community of investors and traders that flock towards the biotechnology sector. Regenerative medicine in particular offers a strong upside given the expectations for the industry's growth and the impetus added by federal initiatives to shepherd the pursuit of next generation therapies. Further, biologics have historically proven a higher FDA-approval rate than new molecular entities (26% and 14%, respectively) which further adds to the appeal of companies focused in the field.

While each of the aforementioned companies are valuable in their own rights and cumulatively they are pulling the sleigh towards regenerative medicine hitting the mainstream someday, Athersys, with its paltry $44 million market cap, partnerships, leadership and MultiStem technology certainly appears worth a much closer look at where this firm could be in the near-to-mid term. With Mesoblast setting precedent and apparent FDA initiatives to rapidly move promising adult stem cell therapies to late-stage clinical trials, Athersys – either alone or along with partners such as Pfizer – certainly could find itself penning applications for Priority Review or Fast Track designation to continue its ascent towards a leadership position in the biopharmaceutical industry.

A host of information for further research including industry projections, the history of regenerative medicine, biotech approval rates and more can be found here.
Athersys (ATHX) Stock Quote and News:
Osiris Therapeutics (OSIR) Stock Quote and News:
Cephalon (CEPH) Stock Quote and News:
Disclaimer: Neither http://www.otcshowcase.com nor its officers, directors, partners, employees or anyone involved in the publication of the website or newsletters ("us" or "we") is a registered investment adviser or licensed broker-dealer in any jurisdiction whatsoever. Further, we are not qualified to provide any investment advice and we make no recommendation to purchase or sell any securities. The prior article is published as information only for our readers. otcshowcase.com is a third party publisher of news and research. Our site does not make recommendations, but offers information portals to research news, articles, stock lists and recent research. Nothing on our site should be construed as an offer or solicitation to buy or sell products or securities. This site is sometimes compensated by featured companies, news submissions and online advertising. Viper Enterprises, LLC (parent company of OTC Showcase) has received no compensation for this article from and owns no shares of the aforementioned company(ies). Please read and fully understand our entire disclaimer at http://www.otcshowcase.com/?page_id=190.