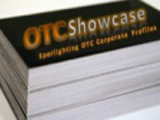 Keryx Biopharmaceuticals Garners Investors and Analyst Attention
(0)
As Phase III trials continue to advance, Keryx Biopharmaceuticals (NASDAQ:KERX, StockTwits: $KERX) is finding itself the subject of analyst reports and articles penned by biotech writers.  Recently, an article on Street Insider noted an Oppenheimer's Boris Peaker initiating coverage on Keryx with an "outperform" rating and a $7 price target.
Seeking Alpha biotech contributor VFC's Stock House also authored an article explaining an expected rise in shares of KERX as clinical trials head towards conclusion.  VFC also remarked on MLV Capital initiating coverage on Keryx this month with a "Buy" rating.  Concluding the article, the author stated,
"For the time being, I still see a push higher leading into Phase III results, especially with the stock receiving the additional attention of the recent analyst coverage."
Keryx Biopharmaceuticals is focused on the acquisition, development and commercialization of medically important pharmaceutical products for the treatment of cancer and renal disease. Keryx is developing KRX-0401 (perifosine), a novel, potentially first-in-class, oral anti-cancer agent that inhibits Akt activation in the phosphoinositide 3-kinase (PI3K) pathway, and also affects a number of other key signal transduction pathways, including the JNK pathway, all of which are pathways associated with programmed cell death, cell growth, cell differentiation and cell survival. KRX-0401 has demonstrated both safety and clinical efficacy in several tumor types, both as a single agent and in combination with approved therapies. KRX-0401 is currently in Phase 3 clinical development for both refractory advanced colorectal cancer and multiple myeloma, and in Phase 1 and 2 clinical development for several other tumor types. Each of the KRX-0401 Phase 3 studies is being conducted under a Special Protocol Assessment (SPA) agreement with the FDA. Keryx is also developing Zerenex (ferric citrate), an oral, ferric iron-based compound that has the capacity to bind to phosphate and form non-absorbable complexes. The Phase 3 clinical program of Zerenex for the treatment for hyperphosphatemia (elevated phosphate levels) in patients with end-stage renal disease on dialysis is being conducted pursuant to an SPA agreement with the FDA. Keryx is headquartered in New York City.
Keryx Biopharmaceuticals (KERX) Stock Quote and News: