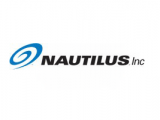 Nautilus Stock Chart Analysis Video
(0)
Although the chart for Nautilus Inc. (NYSE: NLS) fell sharply in July, the stock has still posted solid gains for 2012 and is back on the rise. Resistance is ahead around $3.00, but the chart is showing bullish signs of trend and momentum, indicating that if the resistance is broken, a run at the 52-week high could happen.
Headquartered in Vancouver, Washington, Nautilus, Inc. is a global fitness products company providing innovative, quality solutions to help people achieve a healthy lifestyle. With a brand portfolio including Nautilus®, Bowflex®, TreadClimber®, Schwinn®, Schwinn FitnessTM, Universal® and CoreBody Reformer™, Nautilus markets innovative fitness products through Direct and Retail channels.
Nautilus Group (NLS) Stock Quote and News:
---
Disclaimer: Neither www.otcshowcase.com nor its officers, directors, partners, employees or anyone involved in the publication of the website or newsletters ("us" or "we") is a registered investment adviser or licensed broker-dealer in any jurisdiction whatsoever. Further, we are not qualified to provide any investment advice and we make no recommendation to purchase or sell any securities. The prior article is published as information only for our readers. otcshowcase.com is a third party publisher of news and research. Our site does not make recommendations, but offers information portals to research news, articles, stock lists and recent research. Nothing on our site should be construed as an offer or solicitation to buy or sell products or securities. This site is sometimes compensated by featured companies, news submissions and online advertising. Viper Enterprises, LLC (parent company of OTC Showcase) has received no compensation for this article from and owns no shares of the aforementioned company(ies). Please read and fully understand our entire disclaimer at http://www.otcshowcase.com/about-2/disclaimer.