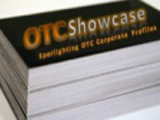 Vuzix Launches Latest Virtual Reality Video Glasses
(0)
Vuzix Corp. (OTCBB:VUZI, TSX-Venture:VZX) has released its newest product, the sunglass-style Wrap 1200VR.  The award-winning manufacturer of video eyewear boasts that new video shades "bring to life a 16:9 widescreen, virtual display and superior head tracking for step-inside gaming. The supersized display with a 35 degree field of view is the equivalent to watching 3D content on a 75 inch display from 10 feet away."  The video eyewear supports VGA video up to 720P and 3D games.
Additionally, the Wrap 1200VR:
features the latest head tracking technology (Vuzix's Wrap Tracker 6TC with compass) which has nine sensors working together for realistic motion tracking.
supports the latest side-by-side 3D video format (with support for more than 100 titles including popular games like Call of Duty, Modern Warfare, Fallout 3, etc.).
connects to virtually any Windows graphic card desktop or laptop computer.
supports and optional interface to component video devices (such as Xbox 360 and PlayStation 3).
features individual focus for each eye and has optics that allow the user to position the displays to match the user's IPD (Interpupillary Distance or eye separation) – a first to market feature.
fits over most prescription glasses.




CEO of Vuzix Paul Travers, commented,
Wrap 1200VR allows our customers to step into another world, creating an immersive gaming or movie watching experience.  With new tracking sensor technology and improved WVGA displays that support resolutions of up to 1280×720 (720p), the Wrap 1200VR provides the best consumer level VR solution available today.
More information on Vuzix and its products can be found at www.Vuzix.com.
Vuzix (VUZI) Stock Quote and News:
Disclaimer: Neither http://www.otcshowcase.com nor its officers, directors, partners, employees or anyone involved in the publication of the website or newsletters ("us" or "we") is a registered investment adviser or licensed broker-dealer in any jurisdiction whatsoever. Further, we are not qualified to provide any investment advice and we make no recommendation to purchase or sell any securities. The prior article is published as information only for our readers. otcshowcase.com is a third party publisher of news and research. Our site does not make recommendations, but offers information portals to research news, articles, stock lists and recent research. Nothing on our site should be construed as an offer or solicitation to buy or sell products or securities. This site is sometimes compensated by featured companies, news submissions and online advertising. Viper Enterprises, LLC (parent company of OTC Showcase) has received no compensation for this article from and owns no shares of the aforementioned company(ies). Please read and fully understand our entire disclaimer at http://www.otcshowcase.com/?page_id=190.