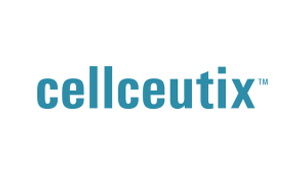 Cellceutix Corporation (OTCBB: CTIX) (the "Company"), a biopharmaceutical company focused on discovering small molecule drugs to treat unmet medical conditions, including drug-resistant cancers and autoimmune diseases, reports today that it has participated in a meeting with the U.S. Food and Drug Administration ("FDA") pertaining to the Company's psoriasis compound, Prurisol™.  As previously disclosed on April 16, 2012, the Company had requested the meeting for guidance on its initiatives to seek a section 505(b)(2) designation for Prurisol™, which would allow the Company to forgo early-stage trials and advance Prurisol™ into latter-stage clinical trials.
Cellceutix is extremely pleased to announce that the FDA has informed the Company that a 505(b)(2) application would be an acceptable approach for Prurisol™.

"It was a very productive meeting with the FDA providing us with valuable advice about advancing Prurisol™ down the regulatory pathway," commented Cellceutix CEO Leo Ehrlich.  "Now we will begin the preparatory work necessary for a Phase 2 clinical trial application for Prurisol™ based upon the FDA guidance.   The recent activity of Steifel Labs, a GlaxoSmithKline company,  spending approximately $350 million to acquire rights to skin treatment drugs still in development from Welichem Biotech and Basilea Pharmaceutica demonstrates how valuable and in high demand new dermatological drugs are right now.  This is a very exciting time for Cellceutix and its shareholders as we transition from pre-clinical to clinical with drugs that have incredible potential."
Cellceutix has previously disclosed images of mice treated with Prurisol™ demonstrating its effectiveness as compared to methotrexate, a standard care treatment for psoriasis today. More information on Prurisol™ and those images can be found at: http://www.cellceutix.com/product-candidates/km-133—psoriasis-compound.html.
About Psoriasis
According to the National Psoriasis Foundation, psoriasis is a chronic, autoimmune disease that appears on the skin. It occurs when the immune system sends out faulty signals that speed up the growth cycle of skin cells. Psoriasis is the most prevalent autoimmune disease in the United States, affecting as many as 7.5 million people, or 2.2 percent of the U.S. population, with associated costs of $11.25 billion annually. According to the World Psoriasis Day consortium, as many as 125 million people worldwide (2 to 3 percent of the Earth's population) have psoriasis.
Cellceutix Corporation (CTIX) Stock Quote and News:
---
Disclaimer: Neither http://www.otcshowcase.com nor its officers, directors, partners, employees or anyone involved in the publication of the website or newsletters ("us" or "we") is a registered investment adviser or licensed broker-dealer in any jurisdiction whatsoever. Further, we are not qualified to provide any investment advice and we make no recommendation to purchase or sell any securities. The prior article is published as information only for our readers. otcshowcase.com is a third party publisher of news and research. Our site does not make recommendations, but offers information portals to research news, articles, stock lists and recent research. Nothing on our site should be construed as an offer or solicitation to buy or sell products or securities. This site is sometimes compensated by featured companies, news submissions and online advertising. Viper Enterprises, LLC (parent company of OTC Showcase) has been compensated on several occasions for news dissemination and journalism services from Cellceutix Corporation and holds a total of 100,000 shares of 144 restricted stock of Cellceutix Corporation, none of which has been sold to date. Prior compensation is listed in our full disclosure. Please read and fully understand our entire disclaimer at http://www.otcshowcase.com/about-2/disclaimer.