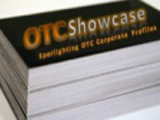 Profire Energy Inc., Announces Record Financial Results for the 2012 Second Fiscal Quarter(0)

LINDON, UT and EDMONTON, AB- Profire Energy, Inc. (OTCBB: PFIE) reported net income before income taxes for the quarter ending September 30, 2011 of $1,646,575 on total revenues of $4,522,521. By comparison, during the Company's prior-year second fiscal quarter, it realized net income before taxes of $894,093 and total revenues of $2,137,022. Earnings per share for the second fiscal quarter 2012 were $.03.

Year-over-year revenue and net income growth were 112% and 104%, respectively.






Total revenue for the six month period ended September 30, 2011 was $7,206,245 compared to $2,908,646 for the comparable prior year period, a 147% increase. For the same period, net income before taxes totaled $2,715,156 compared to $777,247, a 249% increase. The following is certain information excerpted from the Company's Condensed Consolidated Statements of Operations and Other Comprehensive Income (Loss)(Unaudited) for the three and six month periods ended September 30, 2011 and 2010, the full text of which is also included elsewhere in this press release.

"The Company continues to grow at an accelerating rate. The products, specifically the PF 2100, are being well-received by existing and new clients. Further, we are encouraged by the increase of energy development activity in many areas of the US and Canada, and will continue to execute our strategic growth plan to address this expansion in the energy sector," said Andrew Limpert, Chief Financial Officer of Profire Energy.

The Company manufactures, installs and services oilfield combustion management systems and related burner products. Its products and services aid oil and natural gas producers in the safe and efficient development and transportation of carbon-based fuels. The Company's lead products are the Profire 2100 and the Profire 1100, which are burner management systems that oil and gas producers rely on to provide reliable management and ignition of combustion burners and associated vessels such as separators, dehydrators, line heaters, incinerators, etc.

To learn more about Profire Energy's products and services, please visit www.profireenergy.com. Profire has offices in Lindon, Utah, U.S.A and Edmonton, Alberta, Canada

Cautionary Note Regarding Forward-Looking Statements

This release may contain statements that are "forward-looking," as that term is defined by the Private Securities Litigation Reform Act of 1995 or the Securities and Exchange Commission ("SEC") in its rules, regulations and releases. The Company intends such forward-looking statement be subject to the safe harbors created thereby. Such forward-looking statements may include statements regarding our expectations for business growth, product acceptance, economic and market conditions and outlook and our ability to execute our business plans. All such forward-looking statements are subject to uncertainty and changes in circumstances. Forward-looking statements are not guarantees of future results or performance and involve risks, assumptions and uncertainties that could cause actual events or results to differ materially from the events or results described in, or anticipated by, the forward-looking statements. Factors that could materially affect such forward-looking statements include certain economic, business, public market and regulatory risks and factors identified in the Company's periodic reports filed with the SEC. All forward-looking statements are made only as of the date of this release and the Company assumes no obligation to update forward-looking statements to reflect subsequent events or circumstances. Readers should not place undue reliance on these forward-looking statements. For a more complete understanding of the Company's results of operations for the periods discussed in this press release you should carefully review the Company's Quarterly Report on Form 10-Q for the quarter ended September 30, 2011 filed with the SEC on November 14, 2011, which may be viewed on the SEC's website located at www.sec.gov.
Profire Energy (PFIE) Stock Quote and News:
Disclaimer: Neither http://www.otcshowcase.com nor its officers, directors, partners, employees or anyone involved in the publication of the website or newsletters ("us" or "we") is a registered investment adviser or licensed broker-dealer in any jurisdiction whatsoever. Further, we are not qualified to provide any investment advice and we make no recommendation to purchase or sell any securities. The prior article is published as information only for our readers. otcshowcase.com is a third party publisher of news and research. Our site does not make recommendations, but offers information portals to research news, articles, stock lists and recent research. Nothing on our site should be construed as an offer or solicitation to buy or sell products or securities. This site is sometimes compensated by featured companies, news submissions and online advertising. Viper Enterprises, LLC (parent company of OTC Showcase) has been compensated twenty-six thousand dollars for one month of consultation and journalism services and to manage a comprehensive investor relations/awareness program by Profire Energy Inc. Please read and fully understand our entire disclaimer at http://www.otcshowcase.com/?page_id=190.