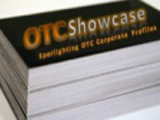 BrainStorm Cell Therapeutics Reviews 2011 Accomplishments, Chart at Support(0)

Stem cell technology company BrainStorm Cell Therapeutics Inc. (OTCBB:BCLI) released a review of their achievements from the most recent three quarters.  Since the beginning of the Phase I/II clinical trial for BrainStorm's autologous adult stem cell therapy at the Hadassah Medical Center, significant progress has been made towards achieving the goals of enrolling and treating patients with amyotrophic lateral sclerosis (ALS), often referred to as Lou Gehrig's Disease.






Recent accomplishments include:
September of 2011 - BrainStorm received notice from Israel's Office of the Chief Scientist (OCS) of its commitment to grant the Company's Israeli subsidiary approximately $1.1 million (NIS 3.8 million) in accordance with OCS requirements. The OCS has supported BrainStorm since 2007, providing grants of approximately $2,400,000 to date including this latest award.
July 2011 - BrainStorm entered into a Memorandum of Understating with Massachusetts General Hospital and the University of Massachusetts Medical School in anticipation of applying for FDA approval to begin ALS human clinical trials in the United States.
July 2011 - BrainStorm also signed an agreement with PharmaNet LLC, an inVentiv Health Company, to assist in the development of the protocol and IND file for submission to the FDA for approval of BrainStorm's ALS human clinical trials in the United States.
June 2011 - BrainStorm initiated its Phase I/II clinical trial with its proprietary NurOwn™ treatment for patients with ALS at the Hadassah Medical Organization. BrainStorm is the first company to receive approval from the Israeli Ministry of Health (MOH) for a differentiated stem cell-based therapy.
March 2011 - Andrew H. Card, Jr., joined the Company's Business Advisory Board. Mr. Card was the second-longest serving White House Chief of Staff, appointed in the presidential administration of George W. Bush.
February 2011 - BrainStorm entered into securities purchase agreements with certain institutional and other investors in connection with a private placement financing in reliance upon Regulation S. This transaction closed on February 28, 2011, and the Company received gross proceeds of approximately $3.6 million. The Company also issued warrants to the investors in the financing which were partially exercised for an additional $265,000.
February 2011 - BrainStorm was granted Orphan Drug Designation from the U.S. Food and Drug Administration (FDA) for the Company's NurOwn™ autologous adult stem cell product candidate for the treatment of ALS. This designation affords the Company seven years of marketing exclusivity for NurOwn™ upon regulatory approval, as well as the opportunity to apply for grant funding from the U.S. government to defray costs of clinical trial expenses, tax credits for clinical research expenses and potential exemption from the FDA's application user fee.  Investors can learn more about NurOwn™ here.
January 2011 - BrainStorm appointed an experienced drug developer, Adrian Harel, Ph.D., as the Company's Acting Chief Executive Officer.
Technically speaking, the BCLI stock chart is holding a firm base at $0.25, a regular area of support for the chart.  The last time that the share value was at these levels was in June 2011.  It had been holding the quarter mark for several months and eventually exploded to touch 60 cents in just two days.  Widely-used indicators such as the Moving Average Convergence/Divergence (MACD) and Relative Strength Index (RSI) have recently begun uptrends, showing some strength to trend and momentum coming into the chart.  While still early in a potential new uptrend, the indicators aligning - coupled with the 25 cent support level - may be catching the eyes of technical traders.
BrainStorm Cell Therapeutics (BCLI) Stock Quote and News:
Disclaimer: Neither http://www.otcshowcase.com nor its officers, directors, partners, employees or anyone involved in the publication of the website or newsletters ("us" or "we") is a registered investment adviser or licensed broker-dealer in any jurisdiction whatsoever. Further, we are not qualified to provide any investment advice and we make no recommendation to purchase or sell any securities. The prior article is published as information only for our readers. otcshowcase.com is a third party publisher of news and research. Our site does not make recommendations, but offers information portals to research news, articles, stock lists and recent research. Nothing on our site should be construed as an offer or solicitation to buy or sell products or securities. This site is sometimes compensated by featured companies, news submissions and online advertising. Viper Enterprises, LLC (parent company of OTC Showcase) has received no compensation for this article from and owns no shares of the aforementioned company(ies). Please read and fully understand our entire disclaimer at http://www.otcshowcase.com/?page_id=190.