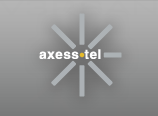 Axesstel Inc. (OTCQB: AXST) Tuesday reported its earnings for the third quarter and nine months ended September 30.  Revenue for the quarter totaled $16.3 million; down from $17.1 million in the same quarter of 2011 for the provider of fixed wireless voice and broadband access solutions.  Net income significantly increased from $1.3 million, or 5 cents per diluted share, in Q3 2011 to $2.1 million, or 8 cents per diluted share, in the most recent quarter, due largely to a one-time note payable discount of $791,000 related to revamping some accounts payable.
Gross margin was $4.5 million, or 28% of revenue, for the third quarter 2012 compared to $4.2 million, or 24% of revenue, in the same period last year.
Revenues were led by sales of Rev. B Wi-Fi gateways with VoIP capability in Europe and the company's wire-line replacement terminal in North America, according to this morning's statement.
"Our strong third quarter and year-to-date 2012 performance is a significant indication of the progress we have made and the momentum ahead for the business in 2013 and beyond. We are on track to achieve our key operating goals for 2012, posting consistent quarterly profitability and year-over-year revenue growth," said Clark Hickock, chief executive at Axesstel.
On a year-to-date basis, the San Diego, California-based company reported revenue of $43.9 million and gross margin of 26%, compared to $37.2 million and 23%, respectively, for the first nine months of 2011. Net income for the nine month period was $3.5 million, or $0.13 per diluted share, including the aforementioned $791,000 note payable discount, compared to $81,000, or breakeven earnings per share, in the same period of 2011.
As of September 30, 2012, cash and cash equivalents were $1.6 million, compared to $850,000 as of December 31, 2011. Working capital was a deficit of $2.8 million at September 30, 2012 compared to a deficit of $11.8 million at December 31, 2011.

The company also restructured $8.2 million of past due accounts into payable short- and long-term debt.  Coupled with five straight quarters of profitable operations, the corporate balance sheet improved from a negative working capital position of $14.2 million in June to $2.8 million at the end of the third quarter and positions Axesstel to potentially become working capital positive in 2013.
Further, because of its improved operating performance, Asesstel was able to secure a $7 million accounts receivable-based financing facility at rates between 6 and 7 percent per annum as compared to its prior facility which cost the company between 16 and 24 percent.
Axesstel will be hosting conference call to discuss these latest corporate developments and results from operations at 11 AM ET this morning.
Shares of AXST closed trading Monday at $1.18.  Shares are up nearly $1 per share since the beginning of 2012.
Axesstel (AXST) Stock Quote and News:
---
Disclaimer: Neither www.otcshowcase.com nor its officers, directors, partners, employees or anyone involved in the publication of the website or newsletters ("us" or "we") is a registered investment adviser or licensed broker-dealer in any jurisdiction whatsoever. Further, we are not qualified to provide any investment advice and we make no recommendation to purchase or sell any securities. The prior article is published as information only for our readers. otcshowcase.com is a third party publisher of news and research. Our site does not make recommendations, but offers information portals to research news, articles, stock lists and recent research. Nothing on our site should be construed as an offer or solicitation to buy or sell products or securities. This site is sometimes compensated by featured companies, news submissions and online advertising. Viper Enterprises, LLC (parent company of OTC Showcase) has received no compensation for this article from and owns no shares of the aforementioned company(ies). Please read and fully understand our entire disclaimer at http://www.otcshowcase.com/about-2/disclaimer.