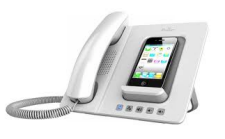 AltiGen Communications, Inc. (OTCQX: ATGN) reported steeper losses Wednesday from the fourth quarter and fiscal years ended September 30, 2012, as the company booked a one-time, non-cash charge for excess inventory.
Revenue for the fourth quarter fell 18.6 percent to $3.5 million, compared to $4.3 million in the year prior quarter.  Net loss from operations totaled $1.6 million, or 9 cents per share, versus a net loss of $861,000, or 5 cents per share in the fourth quarter of 2011.  According to the San Jose, California-based company, the increase in net loss for 2012 was primarily the result of a one-time non-cash charge for excess inventory of approximately $1.1 million.  The extra inventory also hamstringed gross margin during the quarter, which slid from 64.2 percent in Q4 2011 to 35.9% in the latest quarter.
"Our fiscal fourth quarter revenues reflect the continued softness in the overall premise PBX business. While we do not anticipate significant improvements in this business in the foreseeable future we do expect to see growth from our new MaxCloud hosted PBX business, which we plan to launch in calendar Q1," said Jeremiah Fleming, president and chief executive at AltiGen.

The AltiGen chief noted a "significant" slowdown in sales of their iFusion SmartStations as a result of the new iPhone 5 changing to its new Lightning connector.  Apple's (NASDAQ: AAPL) latest smartphone changed from the 30-pin connector used on previous models.  AltiGen is making the required changes to iFusion bases, according to Wednesday's statement.
"This slowdown in unit sales has required us to make an allowance for excess inventory, for which the $1.1 non-cash charge was recorded in the quarter," said Fleming.
AltiGen, a provider of integrated Microsoft-based Unified Communications solutions, trimmed operating expenses by a healthy 21.6 percent to $2.9 million during the fourth quarter.
For the twelve months ended September 30, 2012, revenue demurred by 4.5 percent to $16.9 million, compared to $17.7 million for fiscal 2011.  For the latest year, net loss tightened to $1.8 million, or 11 cents per share, from a net loss of $2.7 million, or 16 cents per share for fiscal 2011.
Gross margin was 60.1% for the twelve-month period of fiscal 2012, compared to 65.9% in the comparable period last year, as margins suffered from inventory reserves.
Operating expenses were $11.9 million for fiscal year 2012, a decrease of 17.4% from $14.4 million for fiscal 2011.
As of September 30, 2012, total cash and cash equivalents was $4.2 million and working capital was $1.3 million, compared to total cash and cash equivalents of $4.3 million and working capital of $2.1 million as of September 30, 2011.
Shares of AltiGen started the year at 30 cents each and closed Wednesday's trading session on a 100-share trade at 27 cents.  Shares rose as high at 63 cents in February and sank as low as 16 cents in August.
AltiGen Communications (ATGN) Stock Quote and News:
---
Disclaimer: Neither www.otcshowcase.com nor its officers, directors, partners, employees or anyone involved in the publication of the website or newsletters ("us" or "we") is a registered investment adviser or licensed broker-dealer in any jurisdiction whatsoever. Further, we are not qualified to provide any investment advice and we make no recommendation to purchase or sell any securities. The prior article is published as information only for our readers. otcshowcase.com is a third party publisher of news and research. Our site does not make recommendations, but offers information portals to research news, articles, stock lists and recent research. Nothing on our site should be construed as an offer or solicitation to buy or sell products or securities. This site is sometimes compensated by featured companies, news submissions and online advertising. Viper Enterprises, LLC (parent company of OTC Showcase) has received no compensation for this article, but owns shares of AltiGen Communications. Please read and fully understand our entire disclaimer at http://www.otcshowcase.com/about-2/disclaimer.