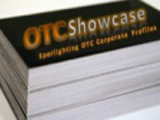 Premier Alliance Group Winds Down a Successful Month of August(0)

While many companies have fought to find business recently, Premier Alliance Group, Inc. (OTCBB:PIMO) has had a successful month of August.  Today, the professional services company announced another new client win with the engagement of Entropic Communications (NASDAQ:ENTR) to perform a Gap Analysis of their current systems and recommend a three-year Information Technology Strategy.

Entropic is a leading fabless semiconductor company that is engineering the future of connected home networking and entertainment by providing next-generation silicon and software technologies to the world's leading cable, telco and satellite service providers, OEMs and consumer electronics manufacturers. As a co-founder of MoCA (Multimedia over Coax Alliance), Entropic pioneered and continues to evolve the way high-definition television-quality video and other multimedia and digital content such as movies, music, games and photos are brought into and delivered throughout the home. For more information, visit Entropic at www.entropic.com.






This news comes on the heels of other August new client announcements including (click the date to view the press release):

Commenting on the news today, President of Premier Mark Elliott stated,
"We have worked with Entropic Communications on GRC-based initiatives in the past and are pleased to use our expertise as it relates to technology to service them. Our capability to deliver successfully on key efforts has helped us gain the trust of our clients and has allowed us to utilize our growing base of expertise to help in other strategic ways."
Premier Alliance Group (PIMO) Stock Quote and News:
Disclaimer: Neither http://www.otcshowcase.com nor its officers, directors, partners, employees or anyone involved in the publication of the website or newsletters ("us" or "we") is a registered investment adviser or licensed broker-dealer in any jurisdiction whatsoever. Further, we are not qualified to provide any investment advice and we make no recommendation to purchase or sell any securities. The prior article is published as information only for our readers. otcshowcase.com is a third party publisher of news and research. Our site does not make recommendations, but offers information portals to research news, articles, stock lists and recent research. Nothing on our site should be construed as an offer or solicitation to buy or sell products or securities. This site is sometimes compensated by featured companies, news submissions and online advertising. Viper Enterprises, LLC (parent company of OTC Showcase) has received no compensation for this article from and owns no shares of the aforementioned company(ies). Please read and fully understand our entire disclaimer at http://www.otcshowcase.com/?page_id=190.